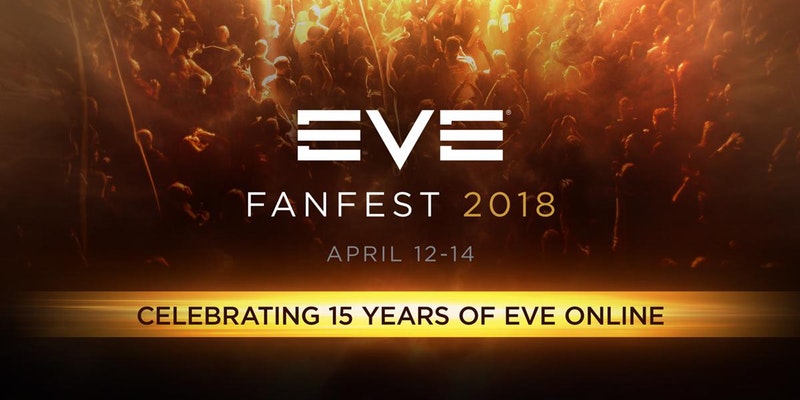 Tickets for Fanfest 2018 - the biggest one ever - are
now available!
If you've ever dreamed of visiting Iceland and partying hard with your fellow capsuleers, this is the year to do it, with EVE Online celebrating its 15th birthday on 12-14 April at the Harpa Concert & Conference Hall in downtown Reykjavik.
There will be exclusive EVE Online reveals, news and presentations, some surprises, a celebratory EVE parade in downtown Reykjavik, as well as a series of Special Events for attendees.
The price for the full Fanfest 2018 ticket has been reduced to $200, and if you're quick, you can take advantage of the early bird discount too!
The prestigious and phenomenal Party At The Top Of The World, traditionally bringing the curtain down on festivities during Fanfest, is being headlined by none other than Basshunter in 2018!
Supported ably by the galactic force of nature that are the rock gods of Permaband, and more, Fanfest 2018's Party At The Top of The World is set to be another unmissable occasion.
Don't wait another minute, go grab your Fanfest 2018 ticket right now!