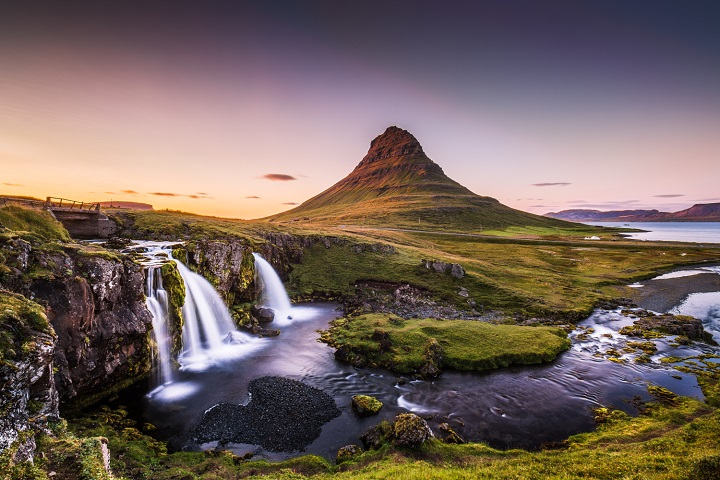 We invite players to bring their wives, husbands, boyfriends, girlfriends, or just friends, to accompany them on the trip to Iceland and participate in this excursion that takes place during the Friday of Fanfest. Not only that, but Sisters of EVE pass holders are also invited to join in on the Saturday of Fanfest and at the Party at the Top of the World on Saturday night!
On this years SOE trip we will visit the wonderful Snæfellsnes peninsula in the west part of Iceland. You will enjoy some spectacular sights in this trip like the black beaches, bird cliffs, lava caves and Snæfellsjökull Glacier.
In the morning, we will depart from Harpan in the direction of Borgarnes.
The first stop is the amazing Ölkelda Mineral Spring, there you will discover a spring where carbon dioxide (CO2) rises to the surface along with the ground water. You will get a bottle to fill and enjoy while driving to lunch at Prímus Kaffi.
From Prímus Kaffi we head to the ancient fishing village Hellnar. From there the group will take a trip called "The journey to the Centre of the earth" in Vatnshellir Lava Cave. We will also enjoy an adventurous walk around the small fishing village Arnarstapi and get to see some amazing sights like Gatklettur and Bárðarsaga statue.
From Hellnar we drive towards Gerðuberg cliffs. At Gerðuberg we will taste some traditional Icelandic food and drinks while enjoying the beautiful sight. From Gerðuberg we will depart back home to Reykjavík where you will be dropped off at Harpan concert hall.
Estimated time schedule:
09:00 – Departure from Harpa
10:30 – Ölkelda mineral spring
11:00 – Departure to lunch
11:30 – Lunch at Prímus Kaffi
12:30 – Vatnshellir Lava Cave
14:00 – Arnarstapi walk with a guide.
15:15 – Departure to Gerðuberg
16:15 – Gerðuberg views and a taste of Iceland
16:45 – Departure to Harpa
18:30 – Harpa - Reykjavík
Included:
Private bus and guide throughout the day
SOE water bottle to take home
Lunch at Primus Kaffi.
Guided tour in a lava cave with all necessary equipment.
A small taste of Iceland at Gerðuberg
Please note: We advise people to eat a good breakfast before going on this tour and to wear warm clothes.