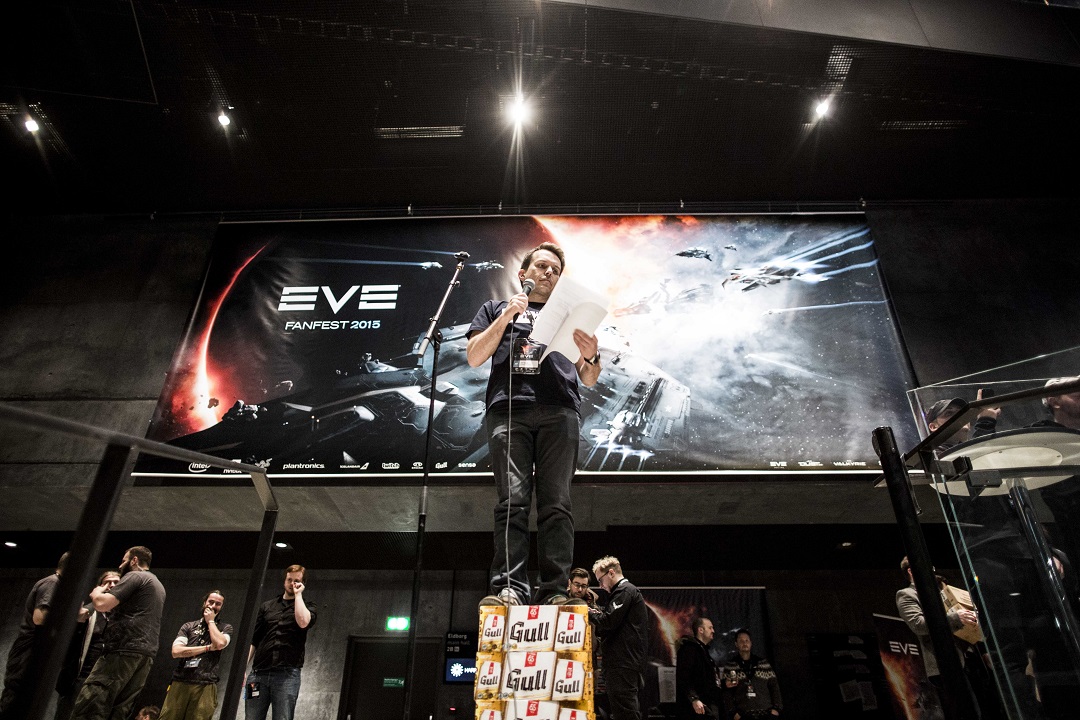 We're super happy to announce that we've just put up for sale tickets for some of the special events taking place at Fanfest 2016; the pub crawl, the charity evening and the Sisters of EVE tour.
Below you can find more info about the events.
PUB CRAWL WITH DEVS
Experience the nightlife of Reykjavik with fellow EVE fans and members of the CCP Dev team during Fanfest's Pub Crawls with a Dev. The reality is that Reykjavik is a great city with a great nightlife. If you had a couple of weeks, you could figure it all out on your own. You more than likely don't have weeks to find the best, so we're here to hand it to you... all at once in an once-in-a-lifetime adventure!
Immerse yourself in the atmosphere of dark bars, funky cocktail lounges, thumping clubs and classic taverns across Reykjavik. The theme of the night is simple - mind-blowing fun! You won't want to miss this unique experience.
The events starts at 9pm in Harpa on the Friday night of Fanfest, April 22nd.
You must be 20 years of age or older to participate in this event.
Price: $65 (Included in the price: Brennívín and beer for the group at the beginning of the tour, pub crawl guide, drink tokens to use at the bars and a final destination party)
SISTERS OF EVE
We realize that not everyone coming to Iceland wants to discuss the intricacies of ship fittings or market dynamics. We invite players to bring their wives, husbands, boyfriends, girlfriends, or just friends, to accompany them on the trip to Iceland and participate in this excursion that takes place during the Friday of Fanfest. Not only that, but Sisters of EVE pass holders are invited to join in at the Party at the Top of the World on Saturday night!
Grab Iceland by its Viking horns. Sign up for your spot in the Sisters of EVE adventure. Schedule for the tour will be announced in early 2016.
Price: $275
CHARITY DINNER WITH CEO AND DEVS
Join 180 Fanfest attendees and a selection of CCP Developers for a unique evening of interesting conversation to wrap up the first day of Fanfest 2016.
This special event has very limited capacity and tends to sell out very rapidly, so be sure to grab your chance quickly to wine and dine with fellow players and CCP's Developers, including CCP CEO Hilmar Veigar Pétursson.
At Fanfest 2016 we will once again be switching up the event, while also bringing it back to a more familiar location by returning to one of the finest restaurants in Iceland, Kolabrautin, which is located on the top floor of Harpa.
The evening will begin with a reception of a welcome drink and appetizers, and the chance to mingle with attendees and developers. After introductions, a full main course and dessert will be served in the restaurant while attendees can continue to enjoy drinks and conversation.
As always, remember: YOUR DINNER MAKES A DIFFERENCE! The Charity Dinner is in support of the Children's Hospital (Barnaspítali Hringsins), a division of the National University Hospital of Iceland in Reykjavík which caters specifically to the care of hospitalized children in Iceland.
Price: $175