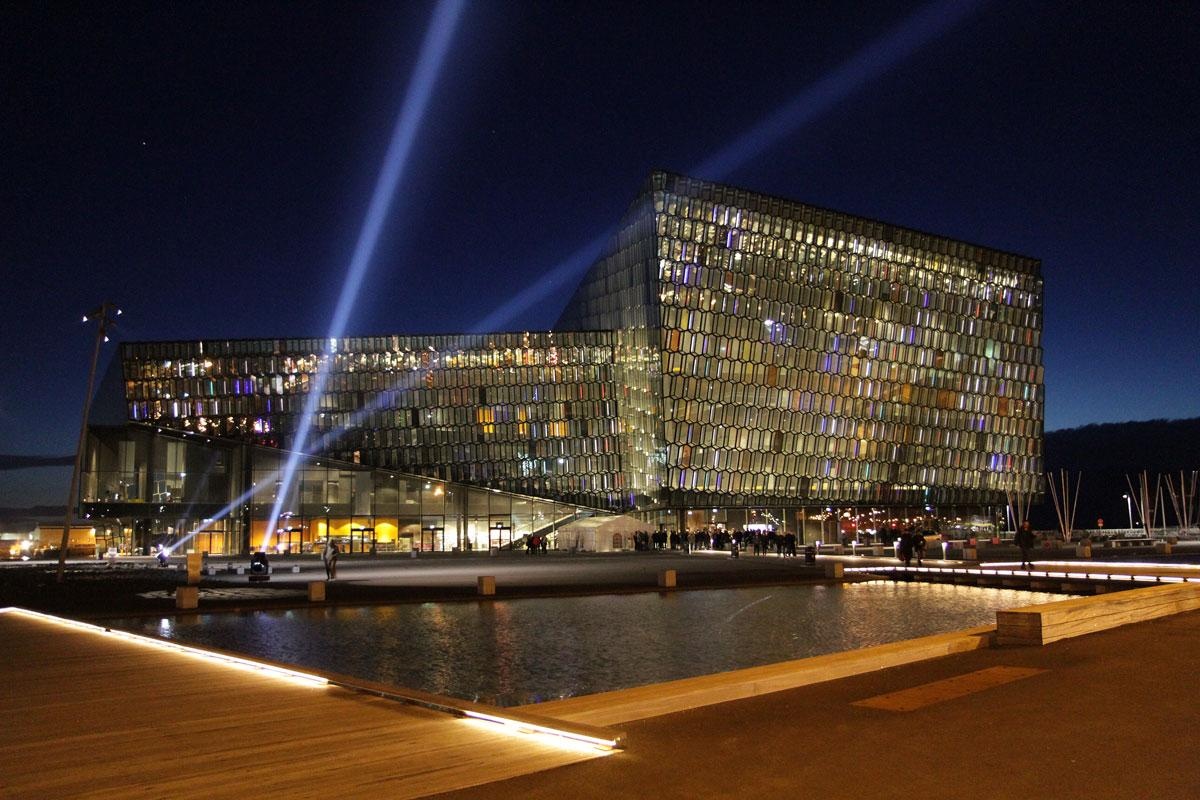 EVE Fanfest 2016 is happening, and pilots are already beginning to arrive in Reykjavík from across the globe for three days packed full of presentations, roundtables, events and parties.
Here at CCP, preparations have been underway for several months now and we've been working on bringing both attendees and those watching at home an action packed celebration of every aspect of New Eden.
Regardless of what you're interested in, be it fleet warfare, piracy, industry, PvE, the fine art of piloting a Valkyrie fighter, building your own empire or destroying someone else's, we've got content for you here in Iceland this year.
So, without further ado, here it is, the EVE Fanfest 2016 schedule!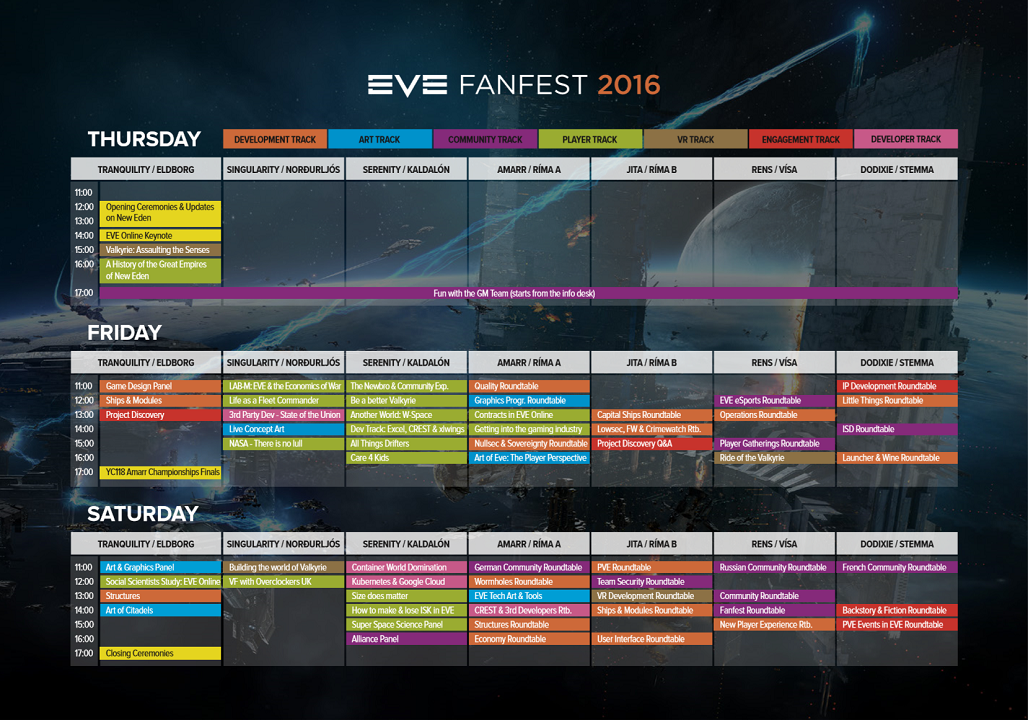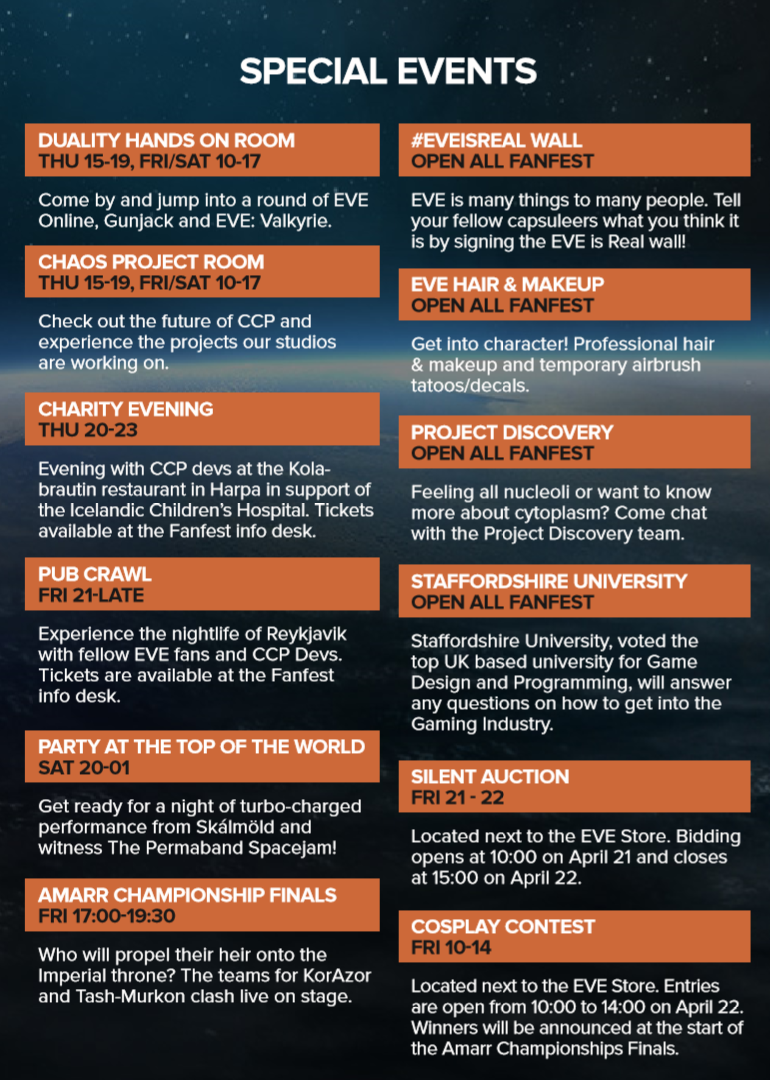 You can find an overview of this year's schedule in the image above, and for the second year running we're also using the free Guidebook app to provide a fully comprehensive schedule on your mobile device. It also includes session descriptions, maps and places of interest, information about our Fanfest partners and the discounts on food and drinks they're offering for this Fanfest, along with the ability to plan your own schedule for the Fanfest 2016 sessions that interest you.
You can get it by downloading Guidebook, which is available for both Android and iOS and entering the redemption code "evefanfest2016". You can also view the schedule in Guidebook on the web.
If you already have the Guidebook app installed, you can simply scan this QR Code from within the app to get instant access to the guide: